BENEFITS OF BUYING LOCALLY GROWN ORGANIC PRODUCE:
Organic Food is Growing in Popularity
As public interest increases more and more consumers want to know where the food they feed their families is coming from. They want to know if it is local or imported. When buying at Hillside Farms you know all your produce is locally Arizona grown, not imported from other countries.
Better For You and Your Family
Consuming organic produce reduces a person's exposure to harmful carcinogens. Being organic means using environmentally friendly alternatives; instead of toxic synthetic chemicals as used in conventional agriculture. Hillside Farms produce is grown without the use of pesticides and is a CCOF certified organic grower. Fresh picked produce is highly nutritious and loaded with phytonutrients. Phytonutrients are organic compounds found in plants that can have a protective effect against diseases like cancer and heart disease.
The healthy choices you make now can impact the health of you and your family in the future. Make a Healthier Choice Today!
Environmentally Responsible
Organic farming protects the environment. Organic farmers keep harmful chemicals and pesticides out of the food you and your family eat. Hillside Farms uses environmentally friendly insects to eat the pests that threaten the produce. Since harmful chemicals are not used in organic farming, there is minimal soil, air and water pollution.
Eating locally grown produce saves fossil fuel due to limited transportation. The carbon footprint to transport your produce from a nearby farm is extremely small compared to produce that travels hundreds or thousands of miles to get to you. Hillside Farms is located just down the road. You can improve your health and the planet by choosing organic produce!
Better Taste
Without a doubt locally-grown produce simply tastes better than store bought produce. Produce purchased locally is fresher than store-bought, which has gone several days, weeks or months since being harvested. Nutritional value declines as produce sits on store shelves and in warehouses waiting to be shipped to grocery stores.
Most supermarket produce is picked before it has ripened. At Hillside Farms there is no gassing to stimulate the ripening process, no waxing, or sitting for weeks in storage before it gets to you. Since Hillside Farms picks their produce at peak ripeness, the taste is superior to any conventional produce. Fresh organic fruits and vegetables are irresistible!
Buy from your local Farmer's Market and support your local economy and farmer
When you buy locally your are supporting your local economy, not the massive agribusiness or food conglomerates. You can also control the amount of produce you want to buy. No pre-packaged tomatoes here!!.
When you buy from your local farmer's market, you have the opportunity to speak with the farmer who grows your produce.
A family trip to a Farmer Market is the best way to educate your family on where food comes from and how to make healthier food choices. This can be a great learning experience for the entire family.
Produce if picked fresh the same day or no longer than 24 hours before market opens. This means produce that is highly nutritious, lasting longer, and tasting much better.
Hillside Farms Produce is available to you within hours of picking.
PURCHASE IN THE
MORNING
SERVE IN THE
EVENING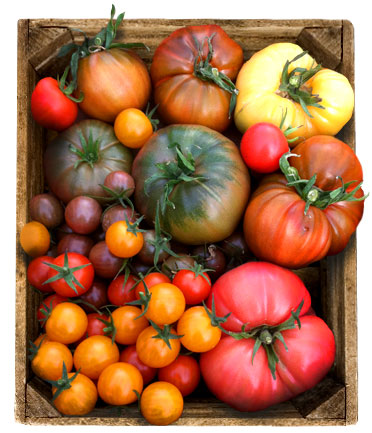 Buy From Your Local Farmer's Market and Support Your Local Economy and Farms!