ABOUT US
---
Hillside Farms, grower of specialty greenhouse produce brings Yuma the taste and quality of greenhouse freshness. Vine ripened heirloom tomatoes, cucumbers, peppers, eggplants, and assorted herbs will be available locally starting November 1st thru May.
Starting this year Hillside Farms is certified organic.
Where to Buy
Sunrise Farmers Market
At the Historic Yuma Quartermaster Depot
201 N. 4th Ave.
Sundays: 9am - 2pm
From October until May
www.yumafarmersmarket.com
Hillside Farms Produce is available to you within hours of picking.
PURCHASE THIS
MORNING
SERVE IN THE
EVENING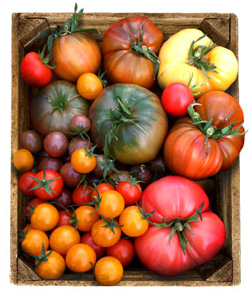 Buy From Your Local Farmer's Market and Support Your Local Economy and Farms!